As soon as you feel bored, you'll most likely go for your phone and check out your applications. So we've compiled a list of entertainment apps that you can use to keep yourself occupied and engaged. The most popular mobile entertainment apps are compatible with Android (Google Play Store) and iOS (Apple's App Store). Also, there is a vast range of programs accessible for your enjoyment, including hilarious videos, games, movies, and music. Here are the five best entertainment apps that will keep you thrilled.
7 Best Entertainment Apps That Will Keep You Thrilled
1. Disney Plus
Disney Plus is one of the most outstanding entertainment applications by the Walt Disney Company. The app began streaming content in November 2019 and is now accessible in several countries of the world. Disney Plus includes Walt Disney Studios cartoons and children's classics, as well as dozens of films, series, and documentaries from Marvel, Pixar, and National Geographic. If you're a parent, you'll be glad to know that Disney plus concentrates on family-friendly programs.
Disney's streaming service, which is quickly becoming one of the top entertainment applications available, will allow you to view classics as well as current releases on your smartphone or other devices and keep you engaged happily ever after. The app is free to download for Android and iOS, but it requires a $7 monthly membership to watch all of the stuff in its library.
2. Hulu
Hulu is another popular streaming service owned by the Walt Disney Company. Walt Disney has been one of the world's largest enterprises for over a century. Therefore they can produce a quality competitor to Netflix. Hulu is a subscription-based on-demand service that allows you to watch shows, live news, sports, and other live events on iPhone and Android smartphones.
The app offers three subscriptions with varying features, and each user will undoubtedly find a plan that suits their viewing preferences and viewing experience. All options include personalized profiles, curated libraries, and access to premium networks such as HBO, Showtime, and Cinemax.
3. Amazon Prime Video
As one of the world's largest organizations, it should come as no surprise that Amazon has entered the music streaming market. Amazon Prime Video has been an Amazon service since 2006, delivering movies and TV series for rent or purchase. Though previously limited to selected countries, notably the United States, Germany, and the United Kingdom, Since 2016, Amazon Prime Video has been offered in most countries across the world.
The app is compatible with Apple's iPhone and Google's Android devices and features over 100,000 distinct movie and TV program titles. The plan includes unique material from Amazon Studios and accessible films and television episodes. A subscription to premium networks is also available, allowing users a limitless watching experience. Another great feature of Amazon Prime Videos is the option to download videos and watch them later. This distinguishes the program and makes it functional even when the user is disconnected from the internet or network coverage.
4. NetFlix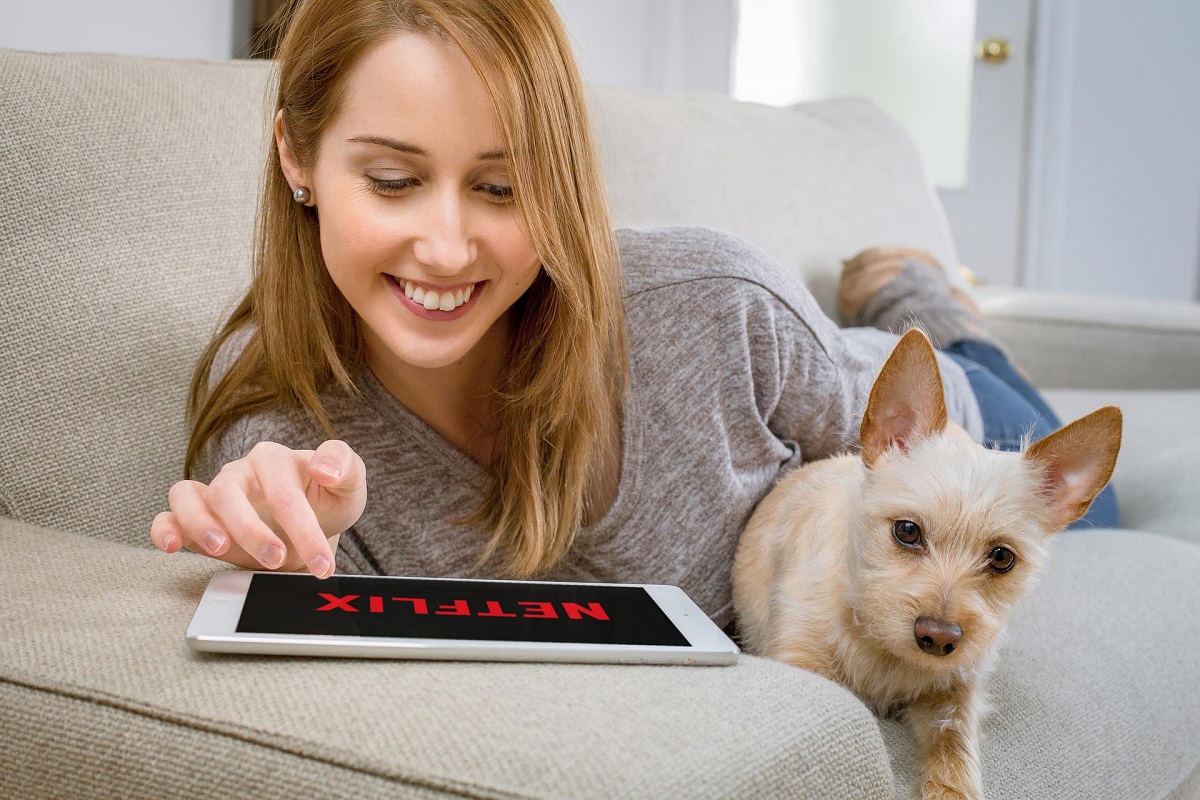 Over the past 12 years, Netflix has changed the movie business with its subscription-based streaming service for movies and television shows. Wherever you are, in the palm of your hand, Netflix will allow you to catch up on the newest movies, award-winning shows, documentaries, and comedy specials.
Netflix has hundreds of movies, documentaries, and TV episodes to select. The app also has a unique feature that let you download a video ensuring that you can still watch it later even if you don't have internet connectivity. Currently, Netflix has over 170 million subscribers and has become the best streaming service globally.
5. iFunny
iFunny is one of the top ten most popular applications in the US, designed primarily for entertainment and enjoyment. This app is the best to get your daily dosage of laughter. iFunny is also ideal for those brief moments when you need to unwind and have some fun. You'll discover some amusing, clever, and laid-back memes and photographs. The app has a safety lock for hiding content that you don't want other people to see.
6. YouTube Kids
Youtube Kids was designed with children in mind, offering a pleasant method for children to learn and be delighted while relieving parents of the stress of unsuitable video and music material. This app is wonderful for kids and a must-have for parents who wish to keep their children entertained when driving, relaxing around the house, or singing music.
YouTube Kids allows you to customize your child's experience by setting time restrictions, and banning and reporting banned content. The program has a wide range of materials for children of all ages, ranging from instructive, amusing, or mind-challenging activities to language learning and suitable music.
7. Twitch
Twitch is a video game live streaming app that allows people to watch live games from any gaming channel, including E-sports, Play Station, Xbox One, and Nintendo Switch. Twitch's features include the opportunity to watch gaming competitions for professional players and live conversations of strategy and gameplay commentary. One may also live-stream their gaming material to fans and fellow players worldwide. With the Twitch program, players worldwide can connect and show off their gaming skills.
Now that you are familiar with the top 7 entertainment apps that will keep you excited take a peek at our entertainment section to see more interesting articles.