Nature provides a soothing and serene environment that will leave you feeling fresh and energetic. Experts have proven that even a few minutes in nature can reduce stress levels and improve mental health. Therefore, that is why it is so crucial to bring nature into your home decor.
This article discusses ways to integrate nature into your home, from wild flora to eco-friendly living. City dwellers and people who rarely get into the natural world will also benefit from these recommendations.
6 Creative Ways To Bring Nature Into Your Home
1.
Make Use of Natural Wood And Fiber Furniture
Furniture made from natural materials looks and feels fantastic! To help you create a visually beautiful item with a natural feel, several pieces of furniture are available made of natural wood. Other natural home items include wicker baskets for storage and natural blankets made from hemp materials. Also, salvaged and repurposed products are another excellent method to have sustainable furniture in your house.
2.
Make The Most Out Of Natural Light
Natural light is a fantastic approach to creating a bright and happy ambiance in your house. While natural light is abundant during the hot months, it is vital to incorporate it into your home during the darker, colder months.
Here are a few simple DIY ideas for making the most of your natural lighting:
Maintain clean, bright windows and open the drapes every morning.
Place mirrors strategically throughout your home to reflect natural light in the space.
Pull your furniture away from windows to enable the most amount of light to stream through.
Use any natural sunshine to reduce your utility expenditures as an extra benefit. You should let the sunlight and fresh air inside your home by opening the windows.
3. Use Photographic Art Prints To Create A Beautiful View
Research has shown that being outside can have beneficial impacts on one's health. Such include decreased levels of stress and improved levels of productivity. Add some lovely scenery to your room with art prints if the view from your window is more of a cityscape.
The photographic art print will transform your room and make you feel you are in the middle of the countryside. Botanical prints may be use to instantly renew old décor and breathe new life into a place. They look great on feature walls as well as on soft furnishings.
4. Grow Organic Herbs in Your Kitchen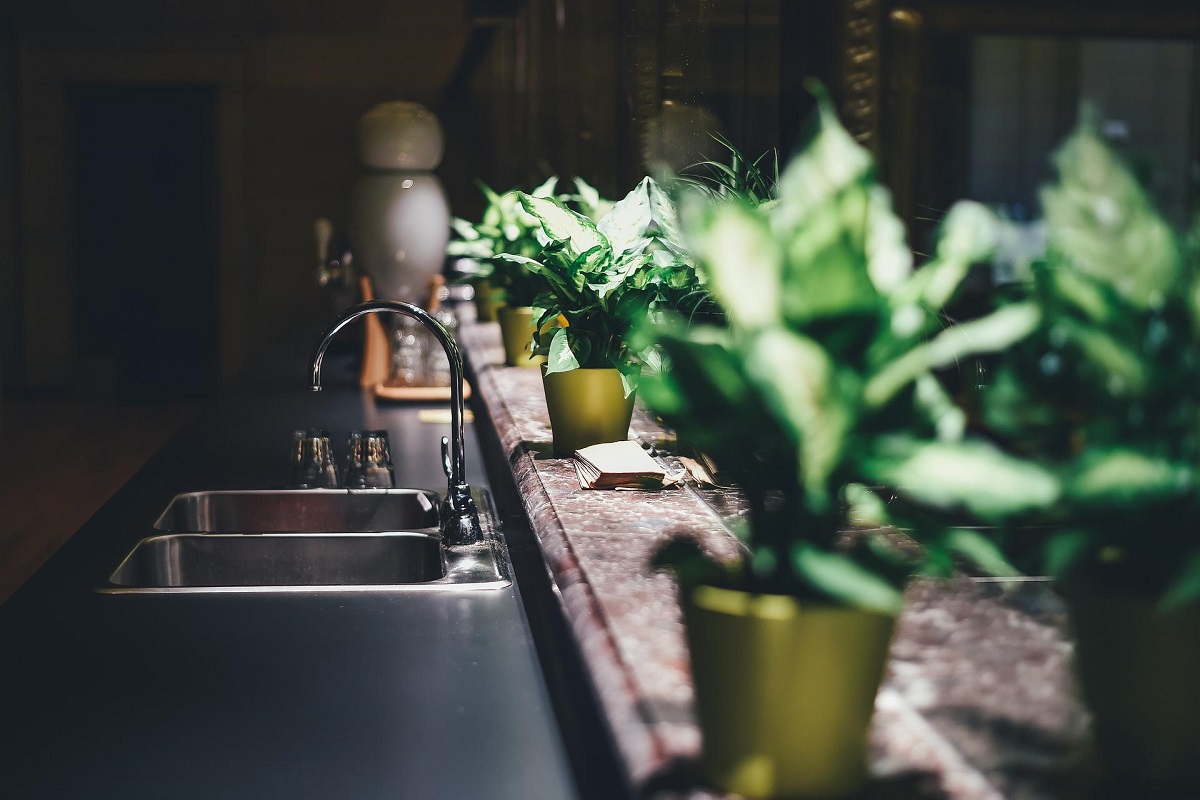 The use of flavorful, fresh spices and herbs for cooking not only elevates the overall quality of the food you prepare but also increases the dish's nutritional content. However, when these herbs are arranged in your kitchen, they may also be an eye-catching and distinctive element contributing to the overall effect of bringing the outside inside. Herbs, in addition to their aesthetic value, fill the air with delightful aromas.
To create an appealing feature piece in your kitchen, cultivate and display your herbs by placing them in several pots or placing them on small shelves on a wall. Alternatively, you may put herb plants in the spaces between your wine bottles and store them on a deep rack.
5.
Turn Your Succulent Into A Piece Of Wall Art
If you love succulents, this floor-to-ceiling shelf arrangement is excellent for exhibiting the smaller pots in your collection; this allows your small plant to become a piece of wall art. You will enjoy the magnificence of the natural environment if you include natural features in the architectural ideas for our homes.
6. Use A Plant Rail As A Room Divider
Do you adore macrame hanging plants but struggle to locate the appropriate spot to hang them, especially because you live in a rental home? You can use a plant rail as a room divider to split your room's sleeping and working areas.
Decorating your house with living plants releases oxygen and absorbs carbon dioxide, alleviating stress and increasing your mood. Use air-purifying plants as well for the best connection to nature. They will aid in the removal of pollutants from the air.
In Summary
You will need to exercise your creative side to find methods to incorporate nature into the design of your home. Start by hanging flower boxes and baskets on the railings of your balcony to make the most of the limited amount of space you have outside.
There are a variety of live wall boxes on the market, some with built-in watering systems, that may provide a lot of wildlife without taking up much space. Another easy method to incorporate nature into your house is to hang macrame planters and use natural textures and colors. Check out our home improvement and lifestyle sections for more exciting articles.